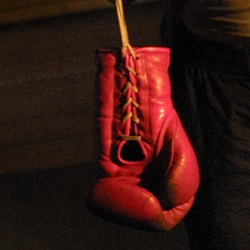 We've noticed a disturbing trend.
It may not seem like a big deal to you. You know how it works; your agreement with your healthcare claim administrator is up for renewal. Or perhaps they contact you with a proposed amendment. "It's nothing major," they may say, "It's just updating the way you can audit us to make the process simpler for everyone."
Don't fall for it.
We've seen recent instances of existing clients who present updated administrative services agreements (ASA) with amendments that eliminate an independent auditor's ability to perform targeted audits or electronic screening or both, leaving you the ability to have only a random sample audit. "That's ok," you may say, "The random sample audit gets us a lot of bang for our buck."
Don't get us wrong – random sample audits are excellent, time-tested measurement tools that produce solid results. That's why we use that audit methodology. And random sample audits are especially effective for measuring or validating performance guarantee results. But for healthcare claim administration, random sample audits are not the best tool for identifying instances of known problem areas. Problem areas like duplicate claim payments, questionable billing practices, payment of excluded benefits…you know, things that cost plan sponsors a lot of money.
That's why CTI's Comprehensive Medical Claim Audit utilizes both a random sample methodology and 100% Electronic Screening with Targeted Sample Analysis (ESAS®). Our experienced healthcare claim auditors are adept at recognizing signals that point to potential overpayment of benefits. By allowing us the ability to drill down into the claim data, we can identify costly errors and recommend process improvements to help prevent them from happening again. Our targeted audit is not punitive in nature; it's a way to help administrators and plan sponsors improve the way they do business together. Our number one goal is to ALWAYS do what is best for our clients, and that includes helping them reduce their benefit costs.
So, make sure you preserve your rights. If you're unsure about your current ASA or have been presented with a proposed amendment, contact your consultant or legal representative before signing on the dotted line. It could be the difference between spending tens or hundreds of thousands of dollars or saving the same.
It's your data and your money, so fight for your right to a Comprehensive Medical Claim Audit. Contact CTI today.