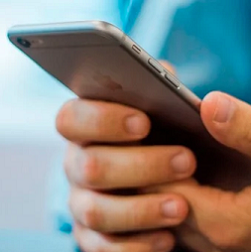 I recently came across some notes and articles about telemedicine I'd gathered in 2019. My research showed telemedicine was especially useful for several different demographics and situations. Telemedicine could benefit the elderly who may not have transportation, busy parents with little time, and those in rural or remote areas. Telemedicine could also more easily deploy care in the event of a natural disaster.
I learned that while telemedicine has been around in some form or another since the 1980s, industry experts believed that 2019 was the tipping point; when there would be an economic shift from supply to demand for telemedicine. Early in telemedicine's life cycle the biggest objection from providers and payers was that quality of care would be sacrificed without face-to-face interaction. But due to the explosion of new technologies, telemedicine has taken on increased functionality leading to increased acceptance. Patients like it for its convenience and its ease of use can foster increased compliance and access to care.
In the fall of 2019, the Center for Medicare and Medicaid Services announced it would be releasing new Current Procedural Terminology (CPT) codes that would give doctors more room to bill for e-visits and remote patient monitoring. It seemed like telemedicine really was going to take off!
And then COVID-19 happened and telemedicine became a necessity rather than just a convenience. The actual tipping point was catalyzed by, indeed, a natural disaster of sorts. People and providers initially delayed elective care, but after the first month or so, some people had issues that just needed to be addressed. How better to address them than through telemedicine?
A recent McKinsey consumer survey found that use of telemedicine to replace a canceled visit went from 11% in 2019 to 46% now. A similar survey shows 57% of providers now view telemedicine more favorably and 64% are more comfortable using it. Claim-based analysis shows that 20% of all emergency room visits could be avoided though virtual urgent care offerings.
In this strange new world in which we find ourselves, telemedicine will continue to thrive and evolve with demand and new technologies. New platforms will be developed, new provider partnerships will emerge, and new applications will be found.
As telemedicine continues to thrive, so does CTI. While other businesses have been on hold, we've been going strong. We've been very successful in performing our audits on a remote, virtual basis. We've been documenting the payer requirements imposed by the FFCRA and CARES acts and we will be ready to add those to our array of auditable items moving forward. Similarly, we have identified the CPT and diagnosis codes associated with the virus. We continue to actively monitor the new landscape of care opportunities and we develop audit strategies in response to help ensure our clients continue to get the best value for their healthcare dollars.
We would be honored to add you to our clientele and help you save up to three percent of your annual healthcare spend in these uncertain times. We invite you to call or e-mail today to request a quote.
Stay safe.