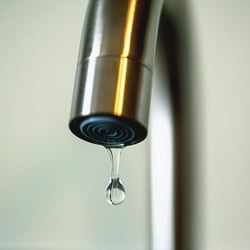 Whether you're a Fortune 100 company that controls its own self-funded plans or a small organization that uses TPAs for claim administration, you should find time to audit your health care claims. Maybe it's compliance with the ever-changing ACA requirements, the myriad of legal requirements you're facing, or perhaps, it could be that you're just filled with good old fashioned financial responsibility. Regardless, there are a number of reasons why businesses should audit regularly. But, the biggest one? It's just common sense. And it all has to do with cents! Sometimes, lots of 'em.

Think about it this way. Would you spend your hard-earned money on a service without making sure the job is done right? Would you pay your employees without ensuring that they're performing as they should? Imagine that's a firm 'no.' So, why would you spend large amounts of money on your health care insurance administration (or refer a client to an administrator) without checking to see if your money is being spent right?
MONEY, MONEY, MONEY
It amazes me to see the amount of money some organizations could have saved over the years. And without finding and fixing the problems that may be occurring today, the amount of money you could be throwing away tomorrow, and in the years to come, could be quite substantial.
No matter the size of your plan, the savings that can be realized from a health care claim audit can be a massive motivator. For a large insurance plan, just a tenth of a percent of change can translate into millions of dollars in savings. For smaller (mid-market) plans, even though the overall dollar value may be smaller, the percent of change is just as important to them in terms of savings. When you take Six Sigma and continuous quality improvement into consideration, figure in that tenth of a percent of change over several years...and, well, you can do the math.
Take a look here to see some examples of CTI Claim Audit success stories.
PEACE OF MIND
Without completing an audit, there is no way to make sure your administrator is providing you with the best service and handling your claims correctly. There's no way to confirm that over- or under-payments are mistakenly happening. You have no alternative but to take your administrator's word. When you consider the millions of dollars spent for employee health care, the cost of an audit is a prudent investment. Even if there are no significant findings, an audit can provide reassurance and peace of mind that everything is being handled in accordance with your plan. Not to mention, your administrator knows that you're keeping an eye on your investment..
The benefits of health care claim audits are numerous. From compliance to cash flow to correcting mistakes, an audit can only help your bottom line. To learn more about CTI audit services, please contact us or download one of our free resources by clicking the graphic below.