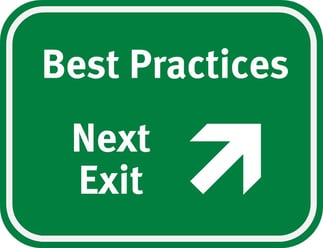 The July 2018 edition of Benefits Magazine featured an article by healthcare claim audit professional Matthew B. Dubnansky, CPA, CGMA. How to Plan and Design Thorough Health Care Claims Audit outlines ten best-practices that can help plans (particularly those working with a TPA) design and prepare for a thorough healthcare claim audit.
This blog post explores CTI's audit capabilities in the context of Dubnansky's list.
Identify your objectives. Plans should have a goal in mind when they undertake an audit. Are you concerned about your plan's performance against guaranteed standards? Perhaps you've seen a large increase in claim expenditures. Or maybe you aren't sure what to look for. CTI can help. Our experienced healthcare claim auditors are familiar with the pitfalls and glitches that can trip up even the largest, most experienced claim administrator. We can help you identify the areas you'd like to target.
Tailor engagement objectives to your specific plan and TPA. CTI uses a pre-audit questionnaire and client and administrator conference calls to help identify the unique aspects of your plan and situation. We perform our due diligence up front to help ensure we have a thorough understanding of the landscape before us. We work with you to prepare a tailored Audit Scope and Methodology plan as well as a Procedural Recap document for the audit itself.
Prepare and execute the required agreements. CTI has standardized Engagement Agreements, Business Associate Agreements, and Non-Disclosure Agreements. We've worked with hundreds of clients from both the public and private sectors as well as with a multitude of administrators. We'll come prepared to make sure everyone's interests and confidentiality requirements are met.
Identify and select the proper audit methodologies. CTI uses multiple methodologies to audit from many perspectives.

Operational reviews – CTI's Operational Review Questionnaire uncovers information about not only internal controls, but also about your administrator's operational processes and procedures. Because our auditors have actual claim payment knowledge and experience, we know the questions to ask to uncover potential administrative flaws and errors.
Statistical claim reviews – One component of CTI's audit process is our Random Sample audit. We validate your administrator's claim processing and payment accuracy based on a random sample of 125 claims. Our statistically-valid audit has a confidence level of 95% with a plus or minus 3% margin of error. We then benchmark your administrator's results against the 100 most recent health claim audits we have performed. This analysis will show you where your administrator's performance stacks up against other administrators.
Electronic claim reviews – CTI's Data Analytics is an audit feature unique to CTI that has the potential to increase your return on investment by identifying process improvement opportunities. We electronically review claims for the following areas specific to health claim payment and processing:

Provider discount validation
Sanctioned provider identification
Preventive service payment compliance (PPACA)
NCCI code editing compliance
Global surgery prohibited fee period analysis

Focused claim reviews. We electronically screen 100% of claims paid or denied during the audit period. Our proprietary audit protocol identify potential errors in many categories, including but not limited to:

Duplicate payments
Potential fraud, waste, and abuse
Subrogation
Coordination of benefits
Plan limitations
Plan exclusions
Multiple surgical procedures
Once identified through the preliminary screening, our experienced health care auditors choose a targeted sample of material errors for further focused audit and discussion with your administrator.
Identify the ASA contract provisions and limitations. Dubnansky points out that your administrative services agreement (ASA), spells out not only how the TPA will administer your benefits, but also the terms and limitations of any audit of their performance you may request. CTI reviews your ASA with you prior to beginning an audit to ensure we do not violate the terms of your agreement. In addition, we use the ASA to audit performance guarantees and other provisions. Finally, we identify potential weaknesses in your ASA and offer suggestions on how to strengthen it to better protect your interests.
Select an experienced and independent audit team. 28 years ago, our founder, Don Brandt, recognized that no one in the industry was doing a true healthcare claim audit. Sure, they looked at numbers and reviewed eligibility, but no one was targeting the substance and nuances of healthcare claims; no one was drilling down to the procedural level. He took his TPA experience and coupled it with his love of data analytics to develop a fully-integrated, computer driven, healthcare claim audit system. And even after all this time, CTI is still the only company in the market with this thorough and efficient audit process. In addition, healthcare claim audits are all we do. We're not bogged down by subsidiaries or parent corporations; we are truly independent in every sense of the word and free from conflicts of interest.
Manage the audit process. Dubnansky suggests getting a timeline, being present at planning meetings, and involving the TPA in the planning process. CTI gives you a pro forma timeline up-front and communicates regularly throughout the audit process not only with our client, but also with its administrator.
Develop a final report, hold an exit conference, and conduct follow-up meetings. At the conclusion of your audit, CTI will provide you with an Executive Summary containing recommendations, as well as a more-detailed Specific Findings report. We give both the client and the administrator the opportunity to review our findings prior to finalizing them. And after presenting results, we begin the continuous quality improvement process with each client and administrator to ensure that suggested improvements are on target.
Evaluate each audit. We welcome your feedback, because we practice what we preach – continuous quality improvement. We constantly seek to improve our systems and processes and our clients' feedback directly drives those improvements.
In summary, CTI's fully-integrated, computer driven audit system; healthcare-experienced auditors; and continuous quality improvement focus meet and exceed the author's recommended best practices for a healthcare claim audit. We'd love the chance to prove it to you.