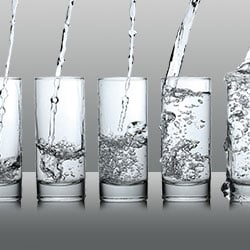 Every company we audit has different needs. There are certain constants, however, that remain true from one audit to the next. In our experience as auditors, we've found that the best comprehensive audits aren't those that are conducted with the latest technologies and systems. Although that helps, they're the ones that are backed with years of experience and the ability to address each need as it comes our way.
No matter how different, there are a few things that are always the same…
There are a few constant findings we see in nearly every audit we conduct. The following five errors are ones we find regularly, no matter how good your TPA is. Regardless of your plan's unique parameters or your TPA's best intentions, these types of errors always seem to sneak through the cracks.
Plan Limitations
Duplicate Claims
Plan Exclusions
Incorrect Coordination of Benefits
Incorrect Copayment Calculations
Each blog in our upcoming five part series will address one of these errors and explain how it can potentially impact your bottom line. It's important to remember that each error is just one of the many findings that we may have discovered for a particular client. Our comprehensive audit is the best way to ensure that all of your potential leaks have been inspected and dealt with appropriately.
The CTI difference
CTI screens for thousands of errors as part of our audit process – a process that has been developed, refined and improved over the course of the last 23 years and thousands of audits. Not only do we have a defined set of errors we screen for, but we have the ability to customize our system to include just about anything our clients want to add that may not already be part of the screening.
We have audited every major national third party administrator. In addition, we have developed what we feel is the most comprehensive screening process in the industry. Our elite group of auditors, with an average of 26 years of experience, stands ready to help you stop the leaks. Please feel free to contact us at any time. To see how our audits have realized bottomline boosts for real clients, please click on the graphic below.