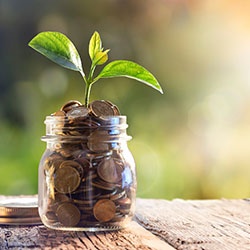 According to the Centers for Medicare and Medicaid Services, close to 16% of the nation's GDP consists of healthcare spending. Due to the structure of most companies, the administration of medical healthcare claims is usually outsourced to a third party - meaning what could be one of the self-funded plan's biggest expenses is probably one of the least monitored. That's where we come in. CTI medical claim audits can get to the bottom of your self-funded plan's bottomline problems including expensive system leaks like overpayments.
Overall, we find that most TPAs do a decent job of paying their client's claims correctly. However, we still frequently see 1%-3% of our client's total claims spend due to overpayments that are generally caused by billing and coding errors or adjudication problems like:
Contract Compliance
Provider Identification
Employee Eligibility
Benefit Coverage
Plan Policy Provisions
Regulatory Compliance
Duplicate Claim Submissions
So, when it comes to claims overpayment and recovery, whose money is it anyway?
The bottom-line is, if your company's healthcare plan is self-funded, it's really YOUR money. The problem with that is that your TPA is responsible for recouping your money.
If your TPA discovers that an overpayment has occurred, they will try to get your money back. The issue, though, is with just how much they will recoup and who will actually be responsible for it. Some administrators even have a policy not to collect on overpayments under a set dollar amount. Knowing and understanding your TPA's policies is, obviously, key.
Of course, if you don't know that overpayments are occurring and to what extent, you won't be certain exactly how much of your money you should expect to be returned. By enrolling in a comprehensive medical healthcare claim audit with CTI, you'll be able to target and identify problems like overpayments that are occurring within the administration of your self-funded plan.
Questions? Contact us here. Want to read more about our industry-leading medical health care claim audit services? Check out our FREE white paper below.