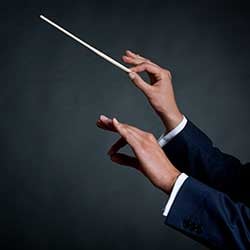 According to an article written by Amanda Eisenber, associate editor at Employee Benefit News, an increasing number of middle market employers are choosing to become self-funded — or self-insured. The article, Mid-Sized employers make 'Steady Migration' toward self-insurance, looks into some of the very specific choices employers are making regarding their healthcare benefit plan coverage, allowing them to control their overall healthcare spend.
The most important thing to consider when becoming self-insured, however, is that your medical costs will quickly become one of the biggest expenses to your bottom line. When taking this large spend into consideration, and coupled with the fact that you will likely use an external third party administrator (TPA) to handle your benefits, it's extremely important to be sure the TPA you've chosen is working with your best interests in mind.
One way to do this is to ensure that the very specific choices you have made in your self-funded plans are being executed according to your contact. Conducting an independent annual audit — rather than solely relying on the self-reported results from your TPA — gives you the peace of mind you will need to ensure you are protecting your bottom line.
CTI offers independent audits for companies of all sizes and we have a wide range of budget-friendly pricing that allows all self-funded companies to affordably get that peace of mind.
You've made the smart choice to take control of your healthcare benefit plan spending and now is the time to bring an independent claim auditor on board to ensure that money is managed efficiently and correctly. CTI is ready to help you with all your audit needs from implementation to comprehensive annual audits. For more information about our wide variety of audit services check out our services page or contact us here.