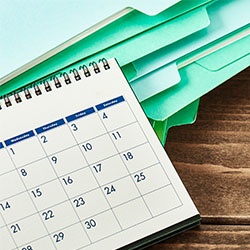 When it comes to your health, you know how important it is to make sure your body is operating as it should be, and that there's nothing hidden away that might cause problems down the road. For your sake, you're always certain to get to your doctor for your yearly annual check-up and any tests or additional visits that they suggest.
We like to think of medical claim audits in the same way. Just like those check-ups with the family doctor, a medical claim audit is designed to find problems that might be hidden beneath the surface of your self-funded plan's administration. A diagnosis or prescription your doctor might provide you with is similar to the results and recommendations that your auditor would give. But, what if you don't think there's a problem?
DON'T DELAY
Just like you need to be confident that there are no health care conditions developing within your body frame, you want to be absolutely sure that your benefit plan administrator is handling your claims correctly and within your plan's framework. Delay your visit to your physician when you're a little under the weather, and the chances of recovering quickly decrease the longer you wait. The longer you put off that visit, the longer the symptoms linger and take hold without a prescription or diagnosis.
Your health care plan is the same. Postpone an audit and you won't know if your money is being handled the best way possible. And, if there's a problem, you not only identify it right away but you eliminate the chance it will happen again in the future.
REGULAR CHECK-UPS
Your annual check-up is on your calendar each year because your doctor recommends it. It's there that you're provided with a number of health-related results such as your blood pressure, cholesterol and weight. It's also the time when you check in with your doctor on any diagnoses or problems from your previous visit(s) to ensure any medicine or therapy you have been prescribed is working to fix the problems and reduce the risk of recurrence.
Those are the very same reasons we recommend you conduct an audit on an annual basis. Similar to an annual check-up, these audits can help monitor any recommendations that previous audits provided for the plan's continuous quality improvement. And just as importantly, maintaining a regular schedule can prevent anything from slipping through the cracks. Chances are, just like most doctor check-ups, your first claim may come back spotless. But, what if a new system or administrator error has popped up and has begun to rear its ugly head? You'll never know without a routine check.
THAT TIME OF YEAR
In order to get maximum recovery and payback from any problems you might discover in your audit, we suggest scheduling an audit as soon as possible after your financial year-end. If your business is in the private sector, that's usually at the end of a calendar year. If you're in the public sector, you may want to plan your audit at the end of the school-year calendar.
CTI prides itself on getting to the bottom of any bottom-line problems that your plan's administration might have. Consider us your health care plan's dollar doctor. We look forward to making an appointment and getting better together. Please feel free to contact us at any time.