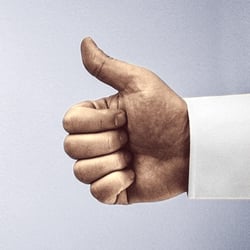 From the smallest of shops to the biggest companies of them all, health care claim audits can save businesses big bucks. CTI is proud to have been offering our audit services to the nation for over twenty years. With software and technology built specifically for our comprehensive audits, we have been making a top-notch difference to bottom lines throughout the United States.
Since the savings that claim audits provide are quite substantial, we'd like to back that statement up with some facts. So, frequently we plan to provide you with some success stories that clearly show the CTI difference. Take a look and see for yourself why your ROI and CTI should be part of your financial formula.
(All client names have been removed due to our strict privacy policy.)
CASE: FAILURE TO ADMINISTER BENEFITS CORRECTLY
When our client came to us for an audit of their 35,000 employee plan, we dug in and found a big problem. Our process identified that all types of ambulance charges were being paid when, in fact, the plan excluded non-emergency ambulance transport. This resulted in overpayments and profit loss to the corporation.
The CTI Difference: $75,000+
Though our client decided not to pursue recovery to avoid any negative employee relations, the administrators offered a deep discount upon the next renewal. In addition, the administrator reimbursed our client $75,000 for the errors and in true CTI fashion, the problem was corrected before future claim expenses came in.
CASE: FAILURE TO SHARE DISCOUNTS
When we completed a CTI Comprehensive Audit for a 45,000 employee self-insured state government plan, we unearthed a huge issue. Our audit determined that the administrator had negotiated special discounts with hospitals and other health care providers but continued billing our client without discounting the charges.
The CTI Difference: $19 million+
When all was said and done, the administrator agreed to settlements to the tune of $19 million. The funds were paid to both the plan sponsor and the employees.
CASE: FAILURE TO ADJUST CLAIMS FOR INELIGIBLE CLAIMANTS
A CTI audit using our eligibility screening technology showed a serious system problem for one of our clients. Our audit showed that claims totaling over $1 million had been paid for individuals that had already been terminated. Just as important, we learned where the problem began for future fixes. It was an 'honest' mistake as the administrator had recorded the terminations but did not link them to the claim system.
The CTI Difference: $1.3 million+
Our client received refunds for the amounts paid erroneously. The administrator took remedial actions to ensure that the eligibility systems would be linked and that payments were made only to eligible employees.
If you'd like to see success stories like these in your budget book, contact us for a free consultation. To learn more about our comprehensive medical healthcare audits with continuous quality, simply click the graphic below.