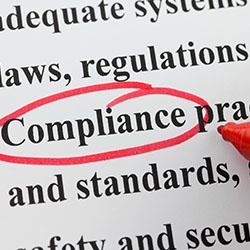 By now, all healthcare professionals should be aware that the Patient Protection and Affordable Care Act (PPACA) mandates compliance programs for both Medicare and Medicaid. Though the law applies to individual and smaller group practices, PPACA intends for all healthcare professionals to implement programs of compliance.
Compliance programs cannot guarantee that leaks and waste won't occur, but we firmly believe that putting a solid compliance program in place will protect you from unnecessary risk. Auditing and monitoring make up one of the core elements of effective PPACA compliance. It includes formal reviews of compliance with a particular set of benchmarks to stack up against. If you don't have a plan for auditing implemented in your organization, you could face harsh penalties.
By completing a medical healthcare claim audit, you can:
Check for your company's compliance against a set of standards;
Ensure your compliance with government requirements in critical operational areas; and
Evaluate your compliance program to determine overall effectiveness.
You can perform an audit internally within your organization or you can choose to use an external company such as CTI. Regardless of your choice, they must be able to identify any and all possible issues in critical areas, and must have full access to all existing resources, relevant staff and operational areas. You'll not only need to know how you'll audit and, subsequently, monitor your program, but you'll also need to know what your response to any compliance issue will be.